Hello there!
So, the other day the sun was out so I grabbed the opportunity to pull out my old beaten up sandals. I've had them for around three years- they've been super glued many-a-time and were even fixed whilst I was holidaying in Tunisia a few years back but I just can't bring myself to part with them. So the compromise was to keep them but invest in some new ones too. And just my luck, they arrive and the weather turns horrid again- only in England! It's been poaring with rain since Thursday and we've even had some thunder (which, strange as it may be, I quite like).
I've spent my past week doing work, being in work and lusting over things I want to buy for summer.
Anyway, back to the sandals, I'm not sure if you can call the first pair 'sandals' as they're jelly shoes. I saw these in Grazia magazine a few weeks back and fell in love, how many pairs of jelly shoes have you seen which are lace-ups? EXACTLY! I've never really been a fan of the shoes and didn't invest when they came back in fashion a few years ago but these babies were too good to miss! And who'd have thought they'd look s good with socks?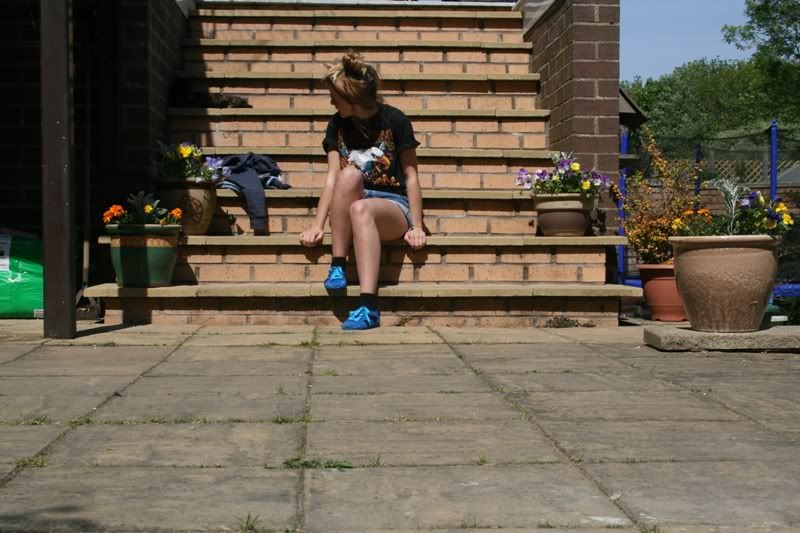 Secondly, these cute Jesus woven sandals from ASOS, you can bag these for just £25! Cute and will be worn with just about everything I own these summer, providing the UK gives us some sun!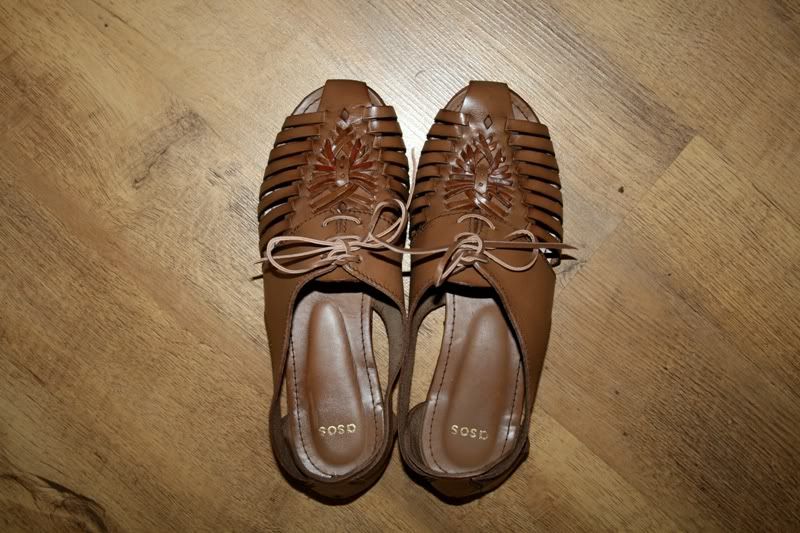 I'd also like to say thank you so much to the wonderful messages and comments I received after my last post, you guys are so supportive and I can't thank you enough for your kind words. I hope you are all well and have a little less work to do than I do! If any of you are TwitterERS you here is
.
And one last thing before I go, give this a listen! Geographer - Kites
Much love, Chloe xxx