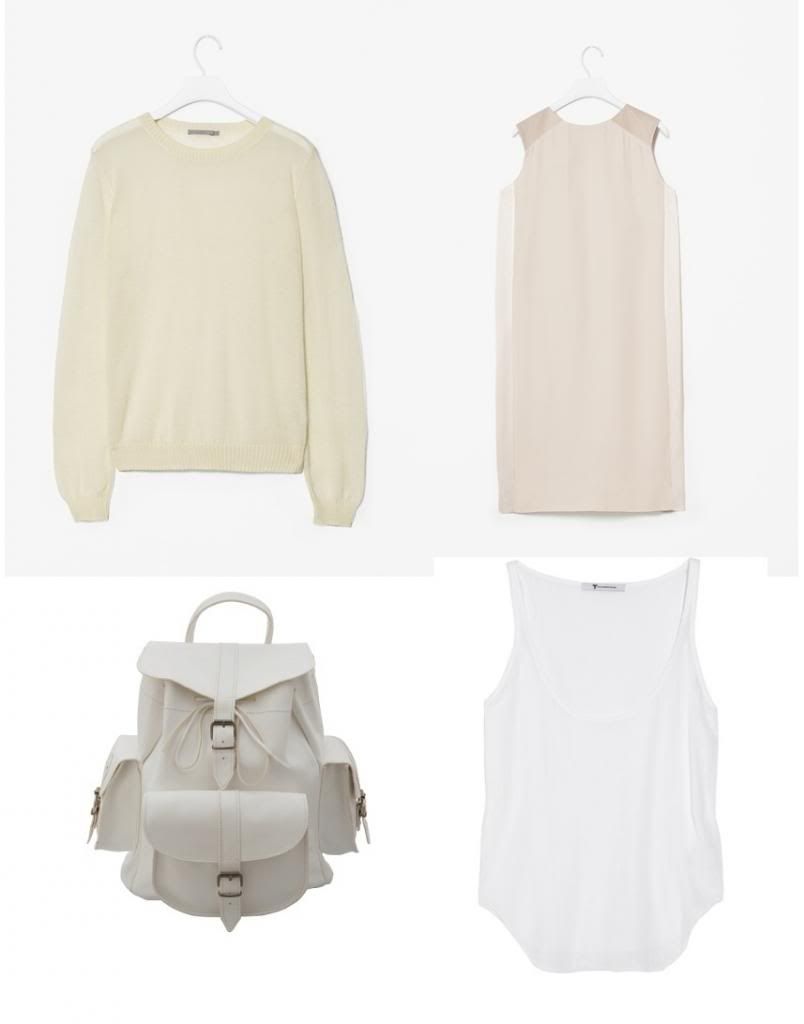 Cos Alpaca Wool Jumper, Cos Cut Out Panel Dress, Grafea White Leather Rucksack,
T By Alexander Wang Ribbed Jersey Tank
There's something incredibly sophisticated and classy about white garments and accessories. Until this year I'd never really owned any white pieces besides a pair of white skinny jeans, but as the year has progressed, so has my desire to own more and more white clothing and indeed, accessories. It's so minimal that it proposes endless possibilities for styling. It is, quite literally, a blank canvas. White doesn't always have to be dressed up either. A perfect, crisp, white shirt can be styled in so many different ways, which makes it a must for every closet. I've been searching for around 3 years and have still never found the one!
Two girls who always get it spot on every time when it comes to wearing white are Mary-Kate and Ashley Olsen.