Well well well, hello there.
Today at college felt like a bit of a waste and I didn't get very much done at all, I'd have gotten so much more done at home but never mind. This week is going to be mega busy as my design project is due in on monday and I still have shed loads to do. Some of you were asking to see some more of my work so heres a few pages from my current project.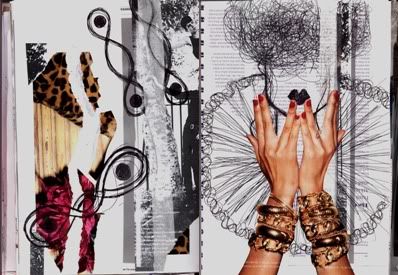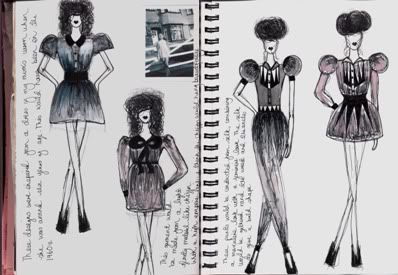 Some of you were also asking to see some of my art work so I promise to post some soon!
As it's been a while since my last post I haven't mentioned London Fashion Weekend, to be honest the fashion show wasn't good because they booked us in for the wrong time but the shopping however, was brilliant. Due to my lack of funds I only invested in a pair of silk ghost trousers, they are amazing. I miss London, I love that the city never stops. You can look outside of your window at 3 in the morning and see buses driving down the streets and people walking their dogs.
I wish I had loads of photos of London to post but the two days spend there was spent trecking round in the rain basically, which is very unfortunate! Other than London my life has been filled with work and college work, it's been quite hefty but I have my Birthday to look forward to this month, and i'm hoping to
finally
buy a new lens for my camera.
Now, just before I post some juicy photographs, you have to listen to this. I'm currently obsessed!
You may have to turn the music on my player off over there>>>>>


SIRI TOLEROD
She is my favourite model of the moment, her features are so striking and sultry. She looks like shes just walked off a 1960's playboy cover, and I love it!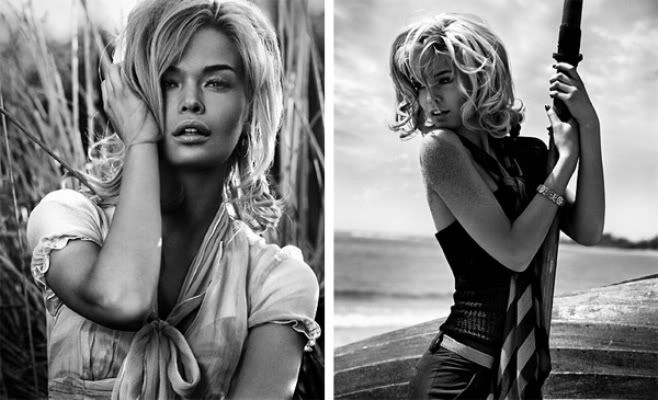 The campaign is Guess by Marciano

Bye for now! x