Happy Easter fellow bloggers!
I hope you've all had a wonderful day. As it's the holidays I have more time now to take some photographs and get back up to date with my look book, i've been terrible lately. I have a hefty amount of work to get through over the break but i'll be sure to update my blog more regularly. I've enjoyed a weekend filled with my boyfriend and it's been really lovely to actually have some time to chill and relax.
I went to see Alice in Wonderland on Wednesday. I wasn't sure what to expect as i'd heard mixed reviews off of my friends but was still really eager to see it! And I do admit that I wish the plot had stuck to the book more but all in all it was a really well produced film and the costumes were amazing.
However, today I was devestated to see that Mia Wasikowska (Alice) has chopped off her beautiful locks. Her new hair cut is stunning, but as I fell in love with her hair and the film, and am myself pining for my hair back, I was so gutted.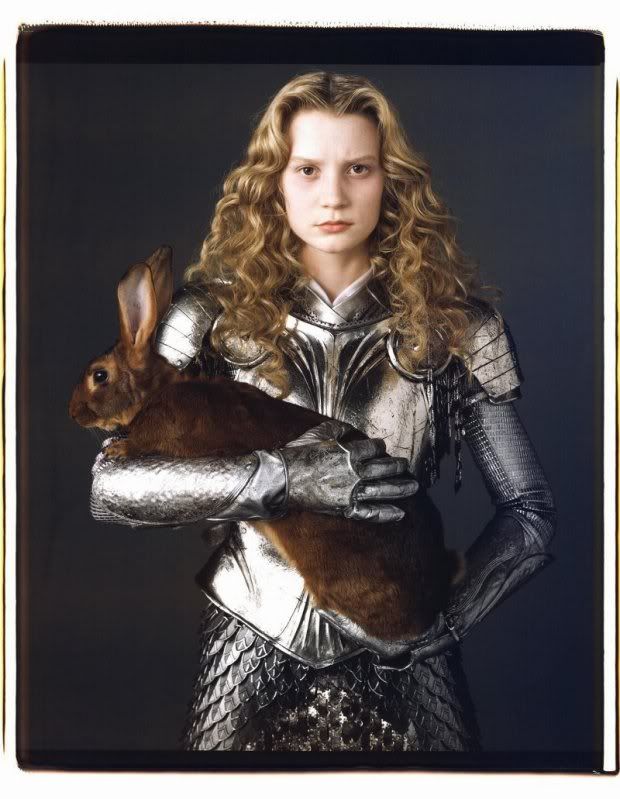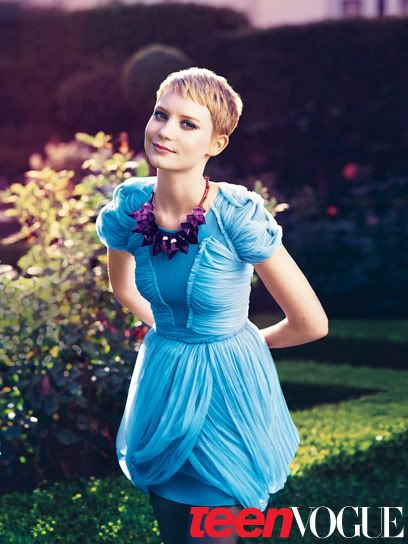 I especially love this photo from her photo shoot for teen Vogue! I'm in love with the miu miu outfit.
Speaking of hair... I love the braids which have been taking over the catwalks, they're so pretty but messed up to give them and egde. I just wish that my hair was long enough to braid
And now for a guilty pleasure: Kate Bosworth- the beauty!