Being the inconsistent blogger that I am, I'm only just wishing you all a Merry Christmas and also a Happy New Year now. Better late than never though, hey? I hope you all had a wonderful festive season and that the New Year brings you all you wish and hope for. I can't believe it's come an gone already, I've been that busy that I haven't know what day it's been for the past two weeks. So, apologies for the lack of posts and Christmas greetings!
I'd also like to say thank you to everyone who's subscribed to my blog over the past year, never did I think that so many people would be bothered to read the things I post on here. You're all wonderful and I love receiving your comments/emails. I hope that 2011 will bring more blogging for me and hopefully some more free time after the college year is up.
Anyway, back to what's new. Twice I tried to hit the Boxing Day/post Christmas sales this year and each time was a massive failure. I just ended up buying clothes from the regular collections in the shops and nothing at all from the sales; this has led me to the conclusion that I actually can't do sales. Is this just me? Maybe it's that I'm just too lazy to go rifling through piles of clothes which have fallen off their hangers, and not to mention the desperate and rancorous customers who push and shove. Either way, I've decided to stick to online sales, they're much calmer. Which leads me onto the one thing I did purchase in the Christmas sales, my beautiful new suede brogues from ASOS, they arrived in the post this morning!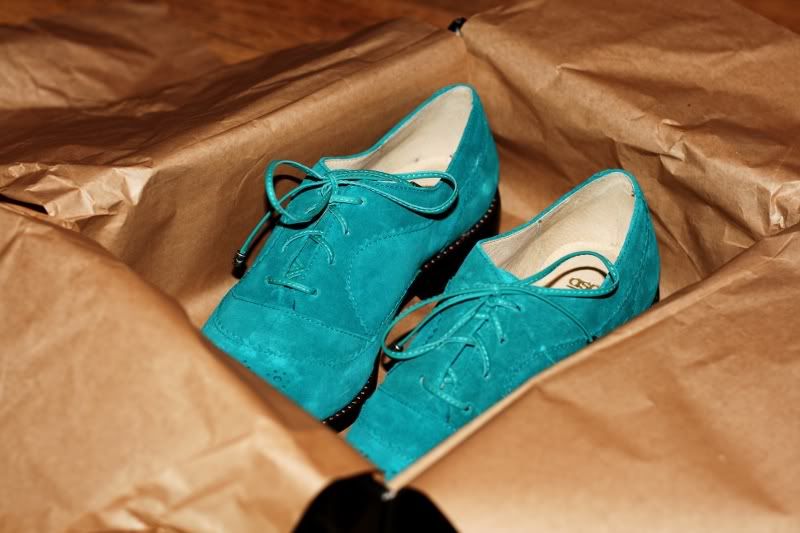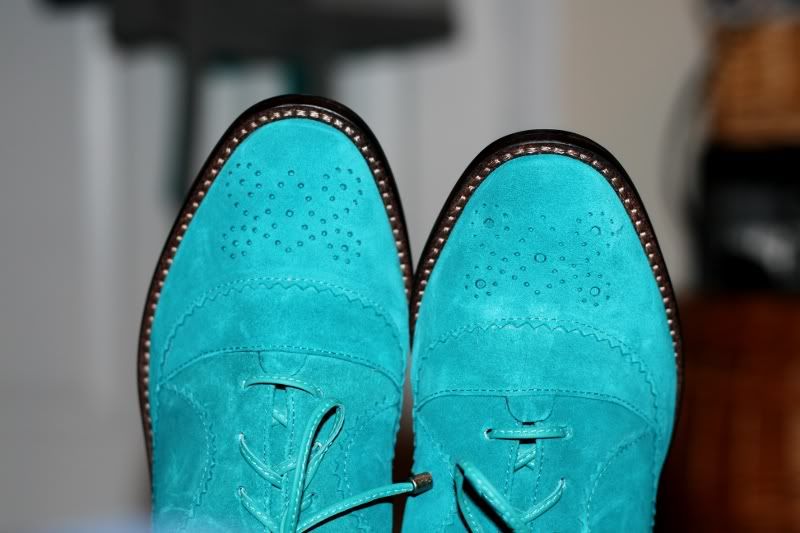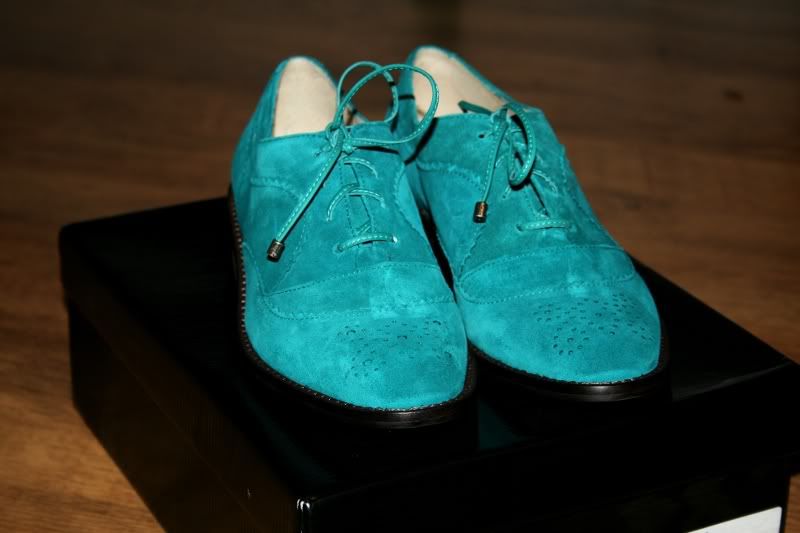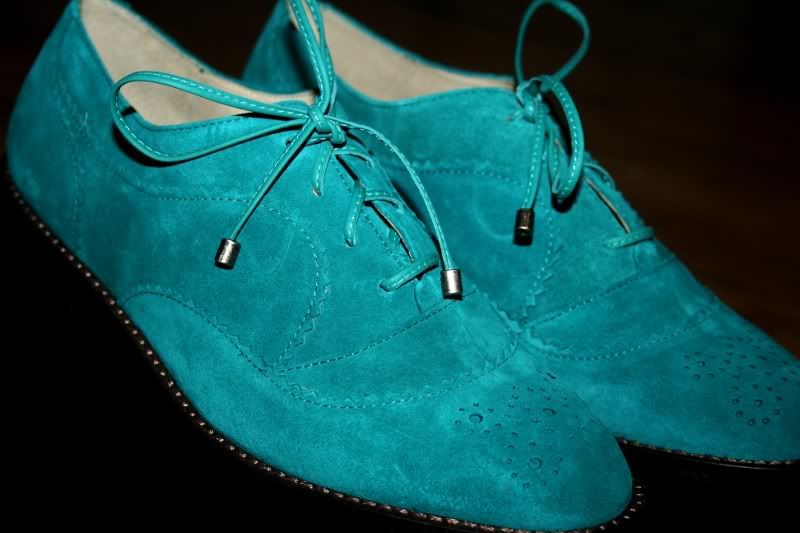 Ohh they make me all excited, I love them already. I'm also currently very in awe of this colour, though, these probably aren't going to go with much.
Today I also indulged in the film 'The Holiday' whilst I was doing work. This song is featured on it and it got me thinking how long it's been since I haven listened to Imogen heap or Frou Frou (her former band). Anyway, give it a listen.
Happy New year everyone! x