Hello beautiful people,
I hope you are all well and enjoying your summer so far. I finally finish college at the end of the month and seriously can not stress to you how much I looking forward to be free. I can't wait to be back using my camera and I've got so many ideas floating around for things to make when I set up my little blog shop! July can't come quick enough. Tonight, I'm suddenly on a high of creativity!
I have some post planned for this week, including a post on
Youreyeslie
, a new and upcoming fashion brand who ever so kindly have send me some free goodies again! If you haven't' checked them out, then I strongly suggest you do so, their cosmic prints are ace! I'm also planning a post on my ideas for my blog shop, stay tuned.
While I'm sat here typing this in the front room of my house, I can't help but wonder if any of my 1188 have any resent towards my bad blogging ways. ANYHOW, once again, I thank you all for still following and I promise you'll love what I've got up my sleeve for the summer!
Much love to you all, Chloe x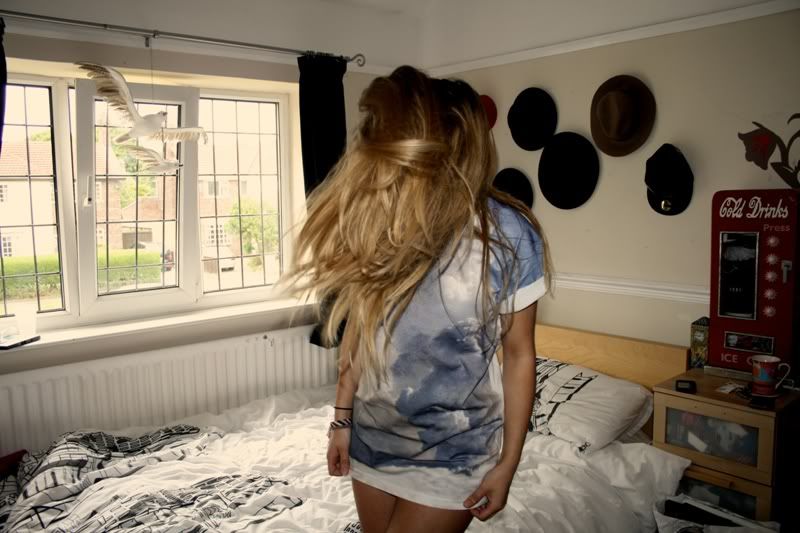 (Youreyeslie Thanksiceland T-shirt I'd been lusting after for so long, I have a feeling this t-shirt is going to get abused...)