I am still alive, i've just been working most days this week so haven't had time to write on here. Anyway, here are some photos from the other day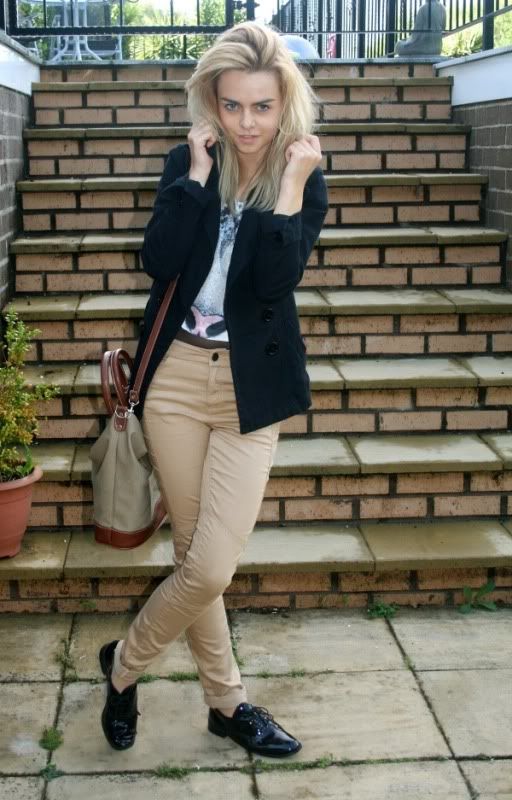 Wearing, Trousers, Cropped T-shirt and jacket - all H&M, Dance shoes and micro mesh leotard - American Apparel.
I love these trousers, they're such a great colour and add a nice quirk to any outfit. I can't wait 'til pay day- there's so much I want to buy! And I need to start shopping for holiday clothes.
Yesterday I got a lovely pair of pleated pants from American Apparel, that pretty much made my day x